Harness The Power Of Search Engine Optimization
We're not "set it and forget it" people. Whether it's Digital Marketing Services, Organic Search Marketing or Paid Search Optimization, We keep a close eye on your progress, constantly looking for any new opportunity or shift in performance.
Search Engine Optimization (SEO) is the process of improving the visibility of a website or a web page in search engine results pages (SERPs). SEO targets unpaid traffic (known as "natural" or "organic" results) rather than direct traffic or paid traffic. Unpaid traffic may originate from different kinds of searches, including image search, video search, academic search, news search, and industry-specific vertical search engines.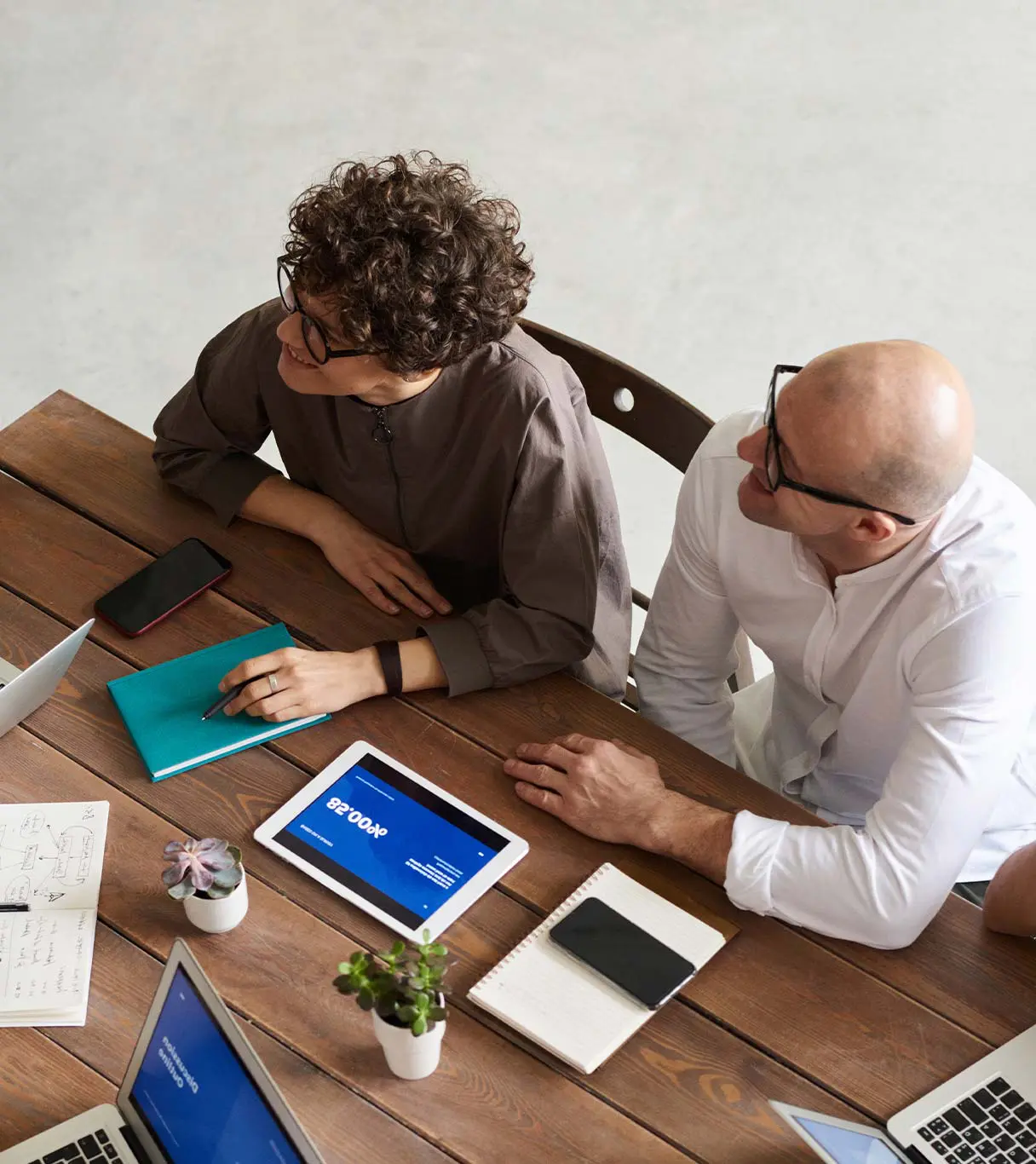 SEO Marketing Tools We Work With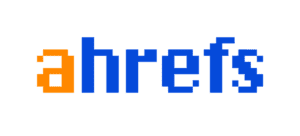 Our SEO Marketing Services
Search engines don't always rank based on who's best. Since the search engines are constantly moving the goal posts, it's important to keep tabs on your website's search performance. SEO is the discipline for managing your entire website for maximum exposure to search engines. We understand the factors involved in website rankings and put them to work for you.
145%
Business Growth
You can expect a boost in your business online
220+
Completed Projects
Completed from a wide variety of industries. Happy clients!
As an Internet marketing strategy, SEO considers how search engines work, the computer-programmed algorithms that dictate search engine behavior, what people search for, the actual search terms or keywords typed into search engines and which search engines are preferred by their targeted audience. Optimizing a website may involve editing its content, HTML source code, and internal and external links. The goal is to make the website rank higher in search engine results pages (SERPs) to increase website traffic from these sources.
"Mark is professional, talented, thoughtful, intentional about understanding my objectives, and very supportive of my own work-style. He continues to be a strong asset for our business."
"Mark was outstanding with communication. Sometimes you work with contractors who don't get back to you for weeks but not Mark. At the most, by the end of the day he will respond. Difficult tasks seem easy for him. He also brings up think I don't even think about. Amazing work! And thank you so much for your quality work."
"Mark is a very responsive and hard working partner. We hired him for a single task and would end up giving him more and more parts of the projects because of how great his work was. I would highly recommend him to anyone. We have been working together for over 3 years and will continue!"
Leading Organizations Who Trust Us
2022-07-26T09:46:08-05:00
Strategic Partner
Full Site Administration
2021-06-27T05:06:03-05:00
Website Management
On-call Site Administration and Support
2022-02-20T14:38:08-05:00
Complete Redesign
Enhanced Customer Experience
Benefits of SEO
Increased website traffic: SEO can help to increase the number of visitors to your website. When your website ranks higher in SERPs, more people will see it and click on it. This can lead to increased sales, leads, and website engagement.
Improved brand awareness: SEO can help to improve your brand awareness. When your website ranks higher in SERPs, more people will see your brand name and logo. This can help to build trust and credibility with potential customers.
Increased website authority: SEO can help to increase your website's authority. The higher your website's authority, the more likely it is to rank higher in SERPs. This is because search engines trust websites with high authority more than websites with low authority.
Improved conversion rates: SEO can help to improve your website's conversion rates. When your website ranks higher in SERPs, more people will visit your website. This means that you will have more opportunities to convert visitors into customers or leads.
How to Improve Your Website's SEO
There are a number of things you can do to improve your website's SEO. Here are a few tips:
Create high-quality content: The most important factor in SEO is creating high-quality content that is relevant to your target audience. This content should be well-written, informative, and engaging.
Optimize your website's content: In addition to creating high-quality content, you need to optimize your website's content for search engines. This means using the right keywords and phrases throughout your content and making sure your website's structure is easy for search engines to crawl and index.
Build backlinks: Backlinks are links from other websites to your website. These links help to improve your website's authority and ranking in SERPs. There are a number of ways to build backlinks, such as guest blogging, social media marketing, and outreach.
Keep your website up-to-date: It is important to keep your website up-to-date with fresh content and information. This will help to keep your website visitors engaged and coming back for more.
Use SEO tools: There are a number of SEO tools that can help you improve your website's ranking in SERPs. These tools can help you track your progress, identify areas for improvement, and make informed decisions about your SEO strategy.
SEO is a complex and ever-changing field, but by following these tips, you can improve your website's SEO and attract more visitors to your website.
Take Action!
Schedule a free website strategy call. Lets discuss your WordPress website project, website management and/ or SEO Marketing needs. We will share some options and ideas, and decide together if we're a good fit.
"Great experience having Mark on our team .. He has all the skills needed to help a small business navigate Website migration, WP rebuilds and much more… We couldn't be more impressed and will use him again."
"We have worked with Mark for a year now, and he has done hundreds of hours of work for our company. We can say without hesitation that he is an incredibly skilled professional. He knows what he's doing, and he does it quickly, methodically, and in a cost-effective manner. Mark is also very friendly, patient, and communicative, and springs into action whenever needed (e.g., in the past year we had several "fire alarms" where he responded to our needs after business hours and during weekends and holidays, and worked very late into the night to make things work). We are extremely pleased with our collaboration, we get great results, and we highly recommend Mark to all!"
"Mark communicates well, responds fast and gets the job done. We are very happy with our new website. WE will use him again in the future."
"Working with Mark and his team is always a pleasure. Given the fast paced nature of our business and our site we often have a ton of work that Mark welcomes and exceeds expectations. He is professional, extremely communicative and I look forward to working with him again and ongoing on multiple projects."
"Mark has done an amazing job fixing issues on and maintaining my website. I have come to rely on him so much. Highly recommend."
"Mark and his team have been a valuable asset and partner for over 3 years now. We have thrown everything at them and they have always pulled through! Easily the best partnership we have established."
"Mark is professional, talented, thoughtful, intentional about understanding my objectives, and very supportive of my own work-style. He continues to be a strong asset for our business."
"Mark was outstanding with communication. Sometimes you work with contractors who don't get back to you for weeks but not Mark. At the most, by the end of the day he will respond. Difficult tasks seem easy for him. He also brings up things I don't even think about. Amazing work! And thank you so much for your quality work."
"Mark adjusted our ad placements on our website and fit some more ads in better that also now perform way better. What we paid Mark to fix on our ads we now get 3x back monthly – or more. Really could not have asked for more. Awesome developer."
"Mark was a very responsive and hard working partner. We hired him for a single task and would end up giving him more and more parts of the projects because of how great his work was. I would highly recommend him to anyone. We have been working together for over 3 years and will continue!"
"Mark is outstanding! His system will insure that your project turns out exactly like you want, in a very short time. Don't let his low fees fool you, he is the best I've ever worked with. Definitely looking forward to working with him more in the future."
"So happy that I found Mark for my web design! Mark is very knowledgeable, professional and organized. I really appreciate his insights as well as his use of a task management tool to help us keep track of our work together. Look forward to continuing to work with Mark!"
"Great experience having Mark on our team .. He has all the skills needed to help a small business navigate Website migration, WP rebuilds and much more… Will use him again."
"Mark and the team at Bilmartech have been incredible to work with. They are very responsive, give quality feedback and do absolutely stellar work. We are incredibly happy with the results they have produced and look forward to working with them again."
"I could not ask for better work from Mark. I'd honestly give him 6 stars if I could. Every time I see his work, I'm blown away by how quickly and accurately he nails each task. He is fast to respond, gets the job done on time, is extremely knowledgeable, and it's a pleasure to work with him."
"Mark and his team immediately became a huge asset in managing our portfolio of sites. I look forward to a long and prosperous relationship!"