Unlocking the Power of Working With a Google Partner: How it Can Increase your Brand Visibility and Get Your Content Seen
Are you looking to increase your brand visibility and get your content seen? With the right assistance, unlocking the power of a Google Partner could be just what you need. As an influencer in the marketing world, working with a partner could open up incredible possibilities for expanding your reach and bringing customers closer to experiencing all that your content delivers. Let's explore how collaborating with a partner can help boost engagement, amplify results across multiple channels, and introduce new ways to stand out in today's crowded marketplace.
What is a Google Trusted Partner?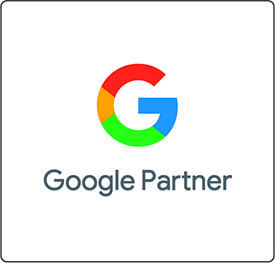 Google Trusted Partners are companies that have been carefully vetted by Google and awarded a special level of certification. These partners have expertise in search engine optimization (SEO) and digital marketing, which allows them to help businesses achieve higher visibility on Google's search engine results pages (SERPs). With the help of a Google Trusted Partner, businesses can benefit from the latest SEO trends such as content optimization, keyword research, link building and more. Moreover, they can use their marketing skills to promote their product or services through various channels including paid search campaigns and social media advertising. A Google Trusted Partner has the know-how to optimize campaigns targeting customers with relevant content tailored to their needs and interests.
Google Trusted Partners offer comprehensive SEO and marketing solutions that help businesses increase online visibility, traffic growth, conversions and ultimately sales.
Why is it Important to Work with a GTP?
Working with a Google Trusted Partner is an important step for businesses looking to make their mark in the world of digital marketing. This is because companies that partner with a Google Trusted Partner benefit from a wide array of services and resources that are not available to those who don't. Through customized reporting and analysis, they can see how their campaigns are performing and make adjustments if necessary. They also have access to best practices and tips to help ensure maximum success.
Having a Google Partner also gives businesses an edge when it comes to staying up-to-date on the latest trends in digital marketing. Partners receive regular updates on the most current industry information and tactics, allowing them to stay ahead of the competition by utilizing these insights into developing successful strategies for their clients. As a result, companies that work with these partners can be more confident knowing that they are using the latest tools and techniques available to increase their reach online.
What Are the Advantages of Working With a Google Partner?
Having a Google Partner on your team is a great way to increase brand visibility and get your name out there. Google Trusted Partners are given exclusive access to the latest tools, insights, and resources that can help you optimize your online presence. With this access, you'll be better positioned to improve your website ranking and make sure that it stands out among the competition. Google Partners have also been known to provide valuable advice about how to optimize your digital marketing strategies for maximum impact as well as develop effective campaigns for increasing brand visibility and engagement.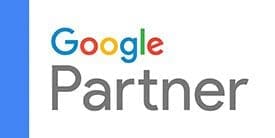 Google Partners are able to take advantage of specialized training in areas such as search engine optimization (SEO), pay-per-click (PPC) advertising, content marketing, display advertising, analytics and conversion rate optimization (CRO). This means they'll be able to use data-driven insights to further improve your digital marketing efforts. Furthermore, these insights allow them to pinpoint which areas need improvement for you to achieve better results.
Not to mention, Google Partners are equipped with the knowledge needed to create better-targeted campaigns that will reach more relevant audiences. This increases the chances of reaching people who are interested in what you have to offer and drives brand awareness. Additionally, they are experienced enough when it comes to managing ad campaigns that optimizing costs becomes easier while still delivering highly impactful results. Please Note, SEO services are not verified or endorsed by Google.